In their recently published work, Sjöstedt et al. performed a comprehensive molecular dissection of 10 major brain regions and multiple subregions using a variety of transcriptomics methods and antibody-based mapping to expand our basic understanding on the neurobiology of the brain and its diseases. 
This analysis was carried out in the human, pig, and mouse brain, which allowed studying similarities and differences in expression levels between the three species. The resulting data are available in an open-access Brain Atlas resource, in the Human Protein Atlas.
As part of this large-scale project, comparisons of mouse regional data from transcriptomics, in situ hybridization and immunofluorescence were carried out, and we applied volume imaging to demonstrate the three-dimensional distribution of some protein profiles.
The paper was published in Science in 2020. 
Video demonstration about the 3D distribution of GPR151 in the mouse brain is available here.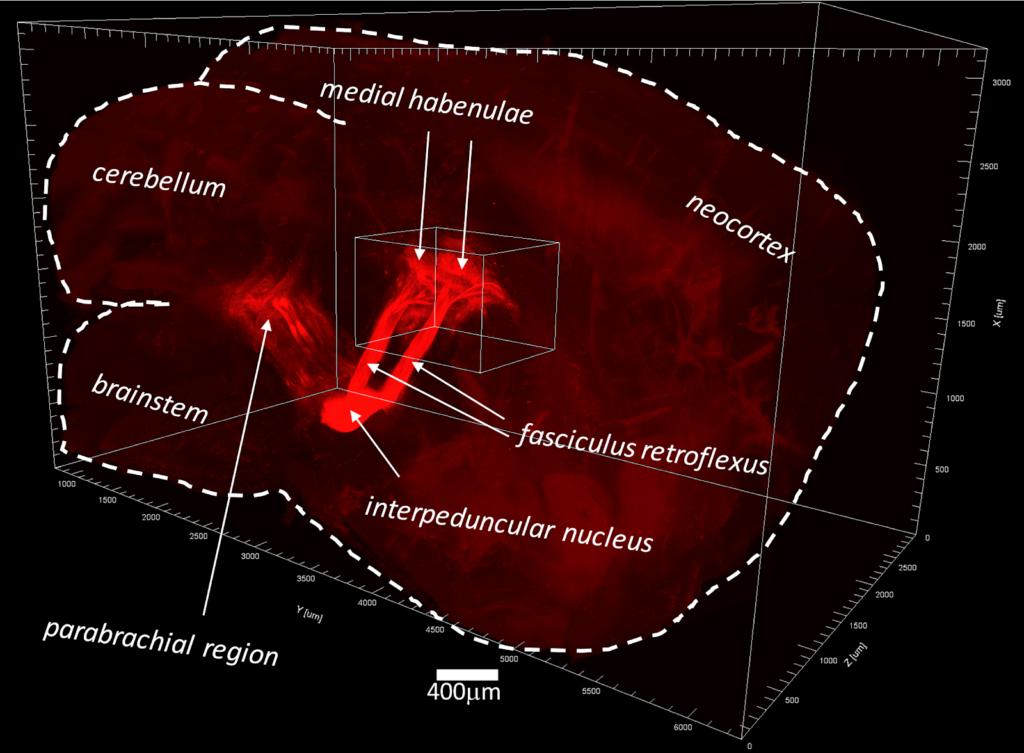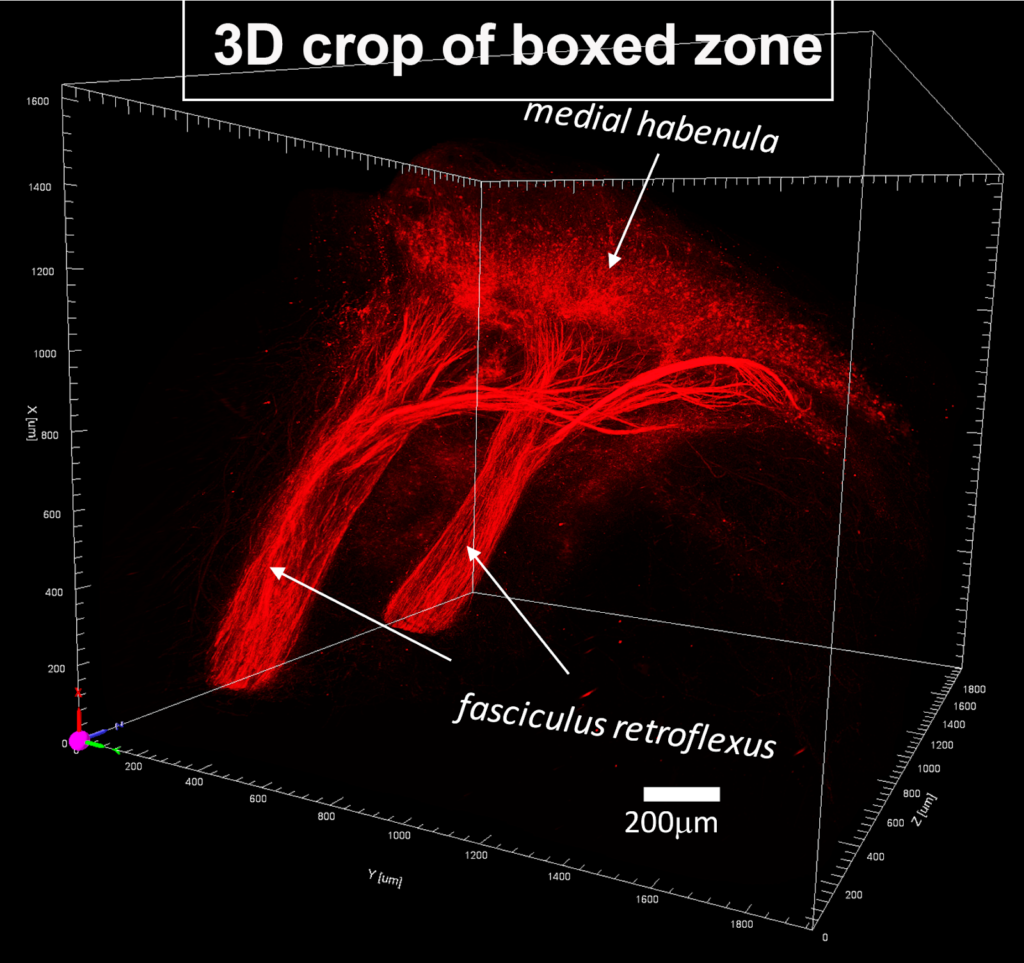 Volume imaging of the GPR151 orphan receptor in the mouse brain (from Sjöstedt et al, 2020.)